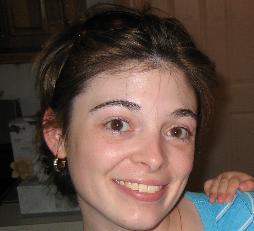 A little about me.
On May 30, 1981, I was born to Lynne and Bob Beal of Portland, Maine; and named Katherine Patricia Beal. I was named after my grandmother, Catherine Beal, and my aunt (my mom's sister), Patricia Downes. My Mom and Dad wanted a Katie, so that's how I became Katherine with a "K." I grew up in Cape Elizabeth, Maine (we moved there when I was 7). I have an older sister, Kelly, who is married to Brandon Peterson, and a younger brother, Robbie.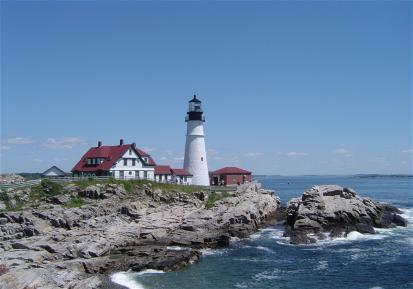 On May 28, 2000, I graduated from Catherine McAuley High School (www.mcauleyhs.org) in Portland, Maine. That fall, I packed up my stuff and we drove to Duquesne University in Pittsburgh, PA. I had planned to study Pharmacy, but after two years decided it wasn't for me and followed a true passion of mine, Autism Awareness, and studied Psychology. I graduated from Duquesne University (www.duq.edu) in May 2004 with a Bachelor's degree in Psychology.
My four years at Duquesne were some of the best years of my life. I met lots of great people. Erin Hiltbrand, who I've known since my senior year in High School; Jody Hanigosky, who I met in Pharmacy school; Carolyn Oleyar, my GSS (Gamma Sigma Sigma) Big Sister; and last but not least, Erin Sommar, my GSS Little Sister. And who could forget, I met Joe at Duquesne too. (you can read more about that in the "How We Met" section of this site).
Last year (2004-2005) I worked at the Arsenal Family & Children's Center in Pittsburgh as an assistant teacher in the Junior (3-4 years old) classroom. I loved it there. And miss it everyday.
In July, Joe and I got married. It was the happiest day of our lives. We moved to Philly in August 2005.
I am currently working for Pennsylvania Mentor (part of the Mentor Network) as Therapeutic Support Staff. What do I do? I work with Autistic Children (6 mos. – 18 years) with a wide range of diagnoses along the autistic spectrum. I mostly work with preschoolers but have worked with older children. For more information on Autism, visit www.autism.net; or www.autism-society.org. There is lots of information, so take a look.
Well that's about all from me. Always remember: Live life, Laugh, and Push all limits.
E-mail me at: katie@pargola.net